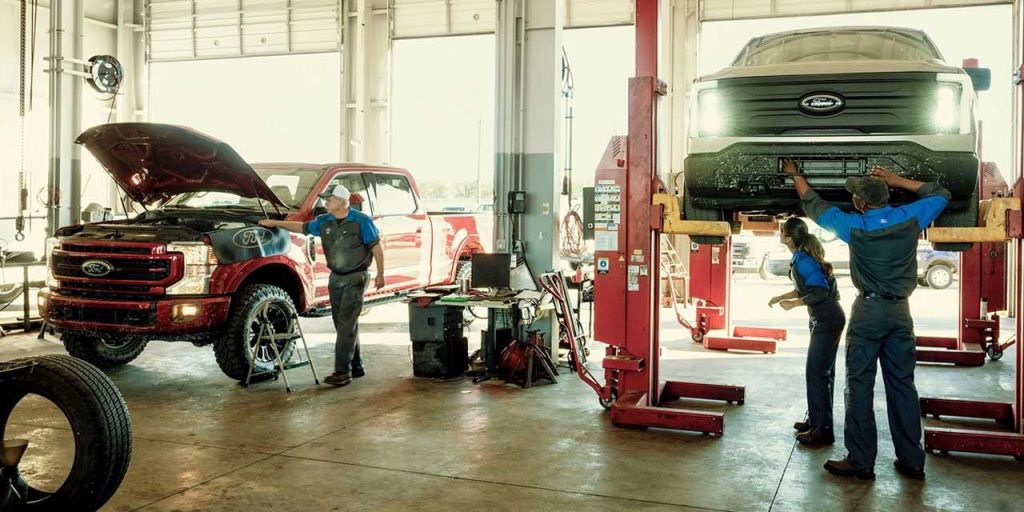 When you've got a lot of vehicles to handle at once, things can become hard to track. That's why you're going to want to count on Ford Pro Service to help you manage your team. When you need to add to your fleet near Oklahoma City, Tulsa, or Norman, you're going to want to make your way down to Bob Moore Ford Pro. You'll be able to view a wide variety of trucks and vans aimed to suit your needs at the job site and on the road.
Ford Telematics
Imagine being able to open up an app and being able to immediately know where every single one of your models is currently, where it's going, and its current fuel levels. This is all possible with Ford Pro Telematics Essentials. This program can even inform you when there are health alerts, allowing you to catch issues before they become major problems down the line. This program is subscription-based, but you'll get a wide range of features if you decide to opt for it. With a detailed map of the surrounding area, you can see current routes with GPS-derived tracking. You'll also be able to analyze how efficiently your models are running, and whether or not your drivers are driving responsibly. When you have so much equipment on the road, it's important to make sure that it's in the right hands, and with this feature, you can see everything from speeding to harsh braking. All this can be done from the comfort of your very own phone.
Ford Service
When one or more of your vehicles aren't operational, you might find yourself losing profits quickly. That's why you can count on Bob Moore Ford Pro to get you back on the road with trusted and reliable service. If your needs are more urgent, however, you may want to consider the mobile service offered by Ford Pro. This sends a mobile service van to your facility so that multiple vehicles can be serviced on the same day, which can be highly convenient. With a nationwide network of Commercial Vehicle Centers, you can count on Ford service regardless of where you are. Needless to say though, we have your back around the Oklahoma area and aim to help you in any way that we can. With transparent pricing as well, you'll be able to know exactly how much your repairs will cost.
Ford Protect
Maintaining so many vehicles can be costly when things begin to go wrong, which is why you may want to look into a protection plan. With the Ford Protect Extended Service Plan, you can count on our mechanics for miles to come. You can also rely on our customer service to guide you through any number of situations that you might run into. With a variety of repair and protection programs as well, you can pick and choose what works for you. For example, you may want to pick up ExtraCare, which gives you protection for 113 different components, often including the hi-tech parts of the vehicle. Diesel EngineCARE on the other hand, services major diesel components with a plan that lasts up to 200,000 miles or seven years.
Do you need a fleet that you can count on? You can begin expanding with a trip to Bob Moore Ford Pro, where you can finance your next vehicle.