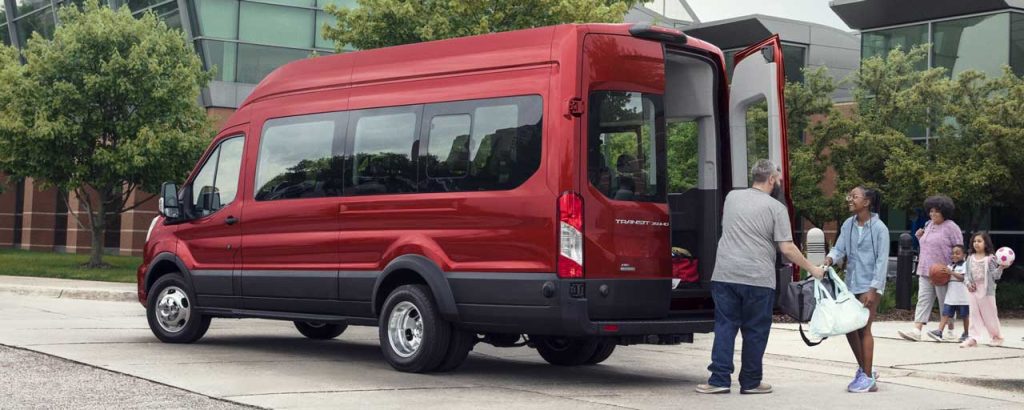 2023 Ford Transit at Bob Moore Ford Pro
When you've got a lot of cargo you need to move near Oklahoma City, Norman, or Tulsa, you're going to want to look into the 2023 Ford Transit. This model packs all the space you could possibly need while also boasting a number of different configurations. Whether you're starting up your business or you're a seasoned vet with an entire fleet of vehicles, this model will help you achieve true productivity. When you want to feel what it's like to be behind the wheel, you can schedule a test drive with Bob Moore Ford Commercial.
The Long Haul
If you opt for the passenger van variant, you'll have a whopping 15 seats in this model. That means you can bring an entire team of people with you, without having to leave anyone behind. This model is powered by either the 3.5L PFDi V6 or the 3.5L EcoBoost V6 engine, you'll be able to power your way through thousands of miles, all while carrying a hefty amount of cargo. If your van is configured correctly, you'll even be able to tow an astonishing 4,600 pounds behind you. Regardless of what you're moving, you'll find that this makes for an incredibly convenient package, and can help to jumpstart your business.
Customizing Your Transit
Not every vehicle is built for every situation, which is why you'll be able to customize the 2023 Ford Transit to suit your needs. When you need a bigger roof, you can opt between three different options, and you can do the same for the length of the vehicle as well. Once you're done designing the body, you may want to choose between the many different seating options, or look at installing shelving in the back. There are also available tie-downs and even five different side mirror options. This is one of the most customizable vans on the market, which is why you'll find that you can change just about anything. You can even opt for the driver's seat to be able to swivel so that you can quickly access what's in the back of the vehicle. With Ford engineers behind the design, you can be sure that everything is well thought out.
The Fleet
One of the best perks of this model comes through features like your standard built-in modem. This allows you to easily track where your vans are at all times through an innovative Ford Telematics system. You'll be able to see everything from their current route to their fuel level so that you always have tabs on where they're going. You also may want to consider FordPass Connect, which can provide you with a strong 4G LTE connection that can travel up to fifty feet while connecting ten different unique devices. When you need a model designed to handle the workload, you're going to want to bet on the 2023 Ford Transit. You'll also have access to plenty of safety features that can make your driving experience much more simple, like Adaptive Cruise Control and Pre Collision Warning. With these tools, you can be sure that you're secure on the road.
The 2023 Ford Transit is designed with you in mind, so when you want to finance your own, you're going to want to reach out to our knowledgeable team at Bob Moore Ford Commercial.