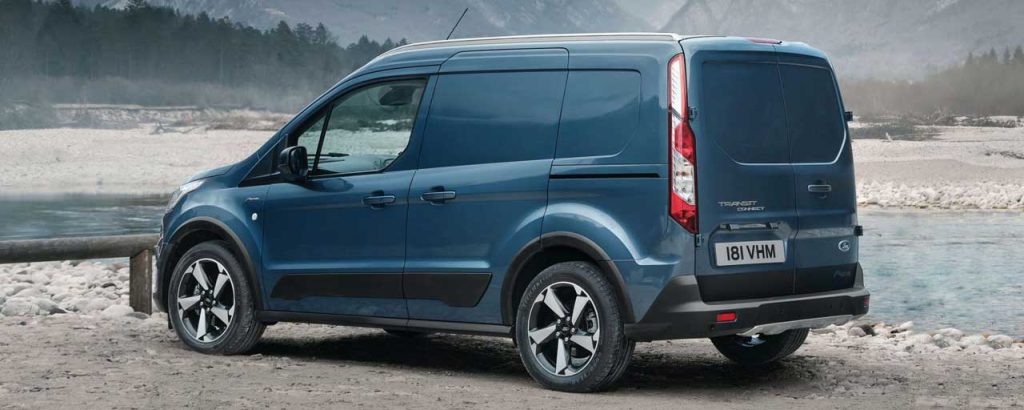 2023 Ford Transit Connect at Bob Moore Ford Pro
When you need something that's bigger than your average model, but still highly maneuverable near Oklahoma City, Norman, or Tulsa, there's no better option than the 2023 Ford Transit Connect. This vehicle is incredibly comfortable to drive and still offers plenty of space in the back so that you can take your business on the road. When you want to take a look at this model for yourself, you're going to want to visit Bob Moore Ford Commercial.
Incredible Performance
This model comes with a large array of features that help you on your road trips, like your infotainment system. Powered by SYNC technology, you can quickly access your favorite apps, allowing you to answer calls, put on songs, or even input directions. On top of this, you'll even have storage space directly above you so that you don't have to clutter your console. Other features work behind the scenes to ensure that you have a smooth ride, like the Blind Spot Information System and the available Adaptive Cruise Control. These work to make sure that your ride doesn't get too bumpy, while other features like FordPass Connect make sure that you stay comfortable on the inside. This gives you access to a strong 4G LTE connection so that you don't have to worry about Wi-Fi on the road, and allows you to work online regardless of where you are.
A Convenient Ride
Whether you're outfitting this vehicle for work or for the home, you'll appreciate the incredible amount of seating afforded to the passenger variant. This gives you seven seats total, with more than enough space for everyone to stretch their legs on those long road trips. If that's not quite what you're looking for, you may want to consider going with the standard variant, which comes with two seats and more than enough space in the back to store everything from tools to food. When you're putting your business on the road, the last thing you want to do is to forget something important, which is why you'll love the fact that you'll never have to worry about storing items for your trips. With aftermarket additions as well, you'll be able to keep everything nice and tidy when you're on the move.
Changing Your Look
It can be hard to advertise your company, but with the large selection of preset templates and graphics to choose from, Ford allows you to easily change the look of your model. When you're on the road, your logo is sure to pop, reminding everyone that you're in business. This perk is available to all Fleet customers so that your Transit Connect can truly represent you on the road. With Ford Telematics as well, you'll be able to conveniently keep track of where your vans are going and when, so that you have a detailed understanding of how your company is performing, and whether or not you're achieving your goals for the day. Ford Telematics makes running a business simple, and with multiple different services and even an app, it can make your day much more efficient.
When you're looking to finance the 2023 Ford Transit Connect, you're going to want to rely on our helpful team at Bob Moore Ford Commercial.