The 2022 Ford F-150 Lightning is a powerful, multifunctional, and exceptionally durable pickup truck. Its multi-purpose design features and electrifying power are just some of the reasons why you'll love the new F-150 Lightning. To experience its electric performance for yourself, visit Bob Moore Ford Commercial near Edmond, Norman, and Oklahoma City.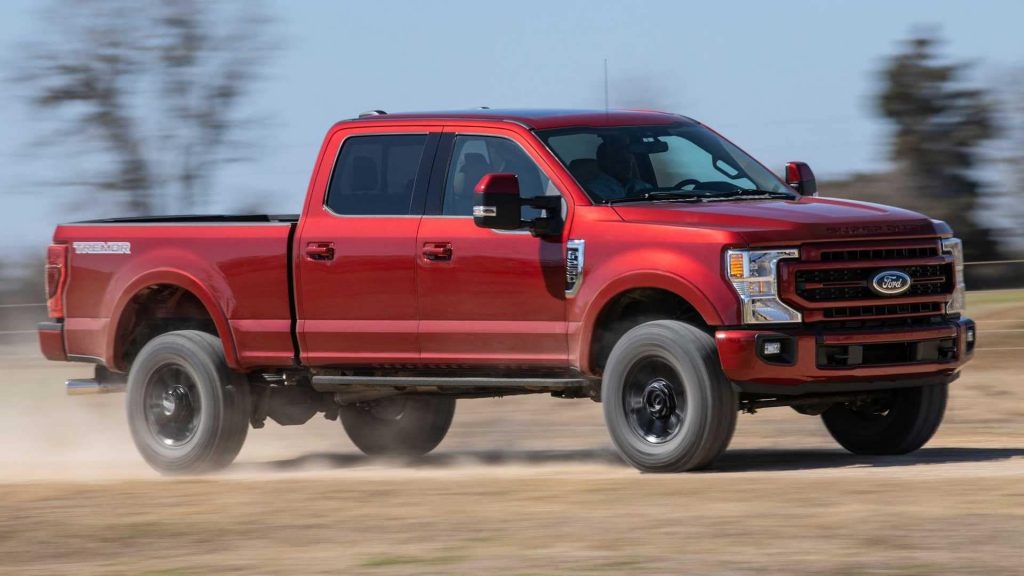 Innovative and All-Electric
As soon as you hit the open road in your new 2022 Ford F-150 Lightning, you'll be blown away by its smooth yet powerful acceleration. Its incredible, all-electric design provides a ground-shaking 563 horsepower and nearly instant 775 lb.-ft. of torque. Another factor that contributes to the F-150 Lightning's impressive performance is the standard 4×4 system that's powered by two inboard motors. As for its range, this powerful Ford pickup's standard battery has an EPA-estimated range of 230 miles. You also have the option to upgrade to the available extended range battery. This battery has an EPA-estimated range of 300 miles. Also, with the extended range battery in your Lightning, you can accelerate faster than every other F-150 on the market as you go from 0-60 mph in about 4 seconds.
New and Exciting Technology
The new 2022 Ford F-150 Lightning is packed with the latest technology throughout the entire vehicle. For the most laid-back and relaxing experience behind the wheel, you can add the available hands-free driving system called BlueCruise. On compatible roads called Hands-free Blue Zones, your F-150 Lightning will use BlueCruise's radar-sensing system and driver-facing camera to provide its hands-free driving. If you decide not to add BlueCruise, you will still have plenty of advanced technology and features to enjoy. For example, the F-150 Lightning's Software Updates will keep its technology up to date even as each system evolves over time.
Outstanding Capability
There's no task too tough for the new 2022 Ford F-150 Lightning. You can get the biggest jobs done with ease with its towing capacity of 10,000 pounds and its targeted payload of 2,000 pounds. To prove how tough the F-150 Lightning is, Ford has subjected this pickup to a variety of real-world conditions. One of the components that makes the Lightning so durable is its underbody protection. It also has metal skid plates and exostructure which shields the lithium-ion battery pack.
Designed for Versatility
The Ford F-150 Lightning is more than just a pickup truck. Your truck can be more than just a vehicle that gets you from point A to point B. The Lightning was designed with versatility and adaptability in mind. Because of this, your Lightning can function as a portable workshop, mobile office, and more. In the storage space in the front, called the frunk, you'll find extra storage. The frunk is also where you will find Pro Power Onboard which includes 120V outlets with an exportable power of 2.4kW. As you can see, the possibilities are endless when you drive the F-150 Lightning.
If you would like to learn more about the 2022 Ford F-150 Lightning, call or visit Bob Moore Ford Commercial in Oklahoma.